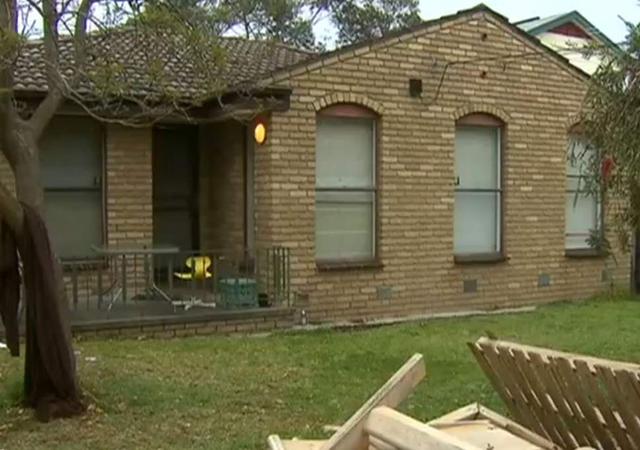 Ramis Jonuzi was killed after he did not pay for the room he rented through Airbnb on Alexander Street in Melbourne ( 7NewsMelbourne )
An Australian Airbnb host has been sentenced to 11 years in prison for killing a guest over an unpaid A$210 (£113) bill.
Jason Rohan Colton, 42, was found guilty of the "cowardly, vicious and unprovoked" manslaughter of Ramis Jonuzi, who owed money for the short-stay room he had rented in Brighton East, a suburb in Melbourne.
During the trial, the Supreme Court of Victoria heard Jonuzi had first rented the room at the property for three nights before asking to extend his stay by a week.
When check-out day arrived, he only had A$10 in his account and couldn't afford to pay the bill.
The 36-year-old bricklayer packed his bags and was about to leave when he was attacked by Colton, landlord Craig Levy and housemate Ryan Smart.
Smart and Craig Levy held him down, while Colton beat and strangled him.
Jonuzi died after suffering compression of the neck and blunt force trauma to the head.
In sentencing, Justice Elizabeth Hollingworth remarked that Colton had been "the instigator" of the whole attack, which lasted at least 10 minutes.
"You lunged at him, grabbed him by the collar, spun him around, and threw him against the wall," she said.
The court heard that Colton beat Jonuzi until he lost consciousness. The three men then dragged him out in the garden where they continued the attack.
Justice Hollingworth said: "Even after you were aware that he had died, you called Mr Jonuzi a scumbag, a piece of trash, a junkie, someone who deserved everything he got."
Prosecutors told the court Colton had showed no remorse the night Jonuzi died, telling investigators in a recorded police interview that Jonuzi "deserved everything he got".
Smart and Levy, both pleaded guilty to manslaughter last year. Smart received a nine-year jail sentence, while Levy was sentenced to seven-and-a-half years.
We'll tell you what's true. You can form your own view.
At , no one tells us what to write. That's why, in an era of political lies and Brexit bias, more readers are turning to an independent source. Subscribe from just 15p a day for extra exclusives, events and ebooks – all with no ads.